Windshield Calibration Service in North Vancouver
Ensure Your ADAS Stays Safe And Effective
Calibrating Your ADAS Cameras Is Non-Negotiable
If you need your windshield replaced in your ADAS-enabled vehicle, you also need to get your cameras re-calibrated. That's because your vehicle's computers depend on the cameras, lasers, and radars being in correct alignment. ProSight Glass is one-step ahead of the glass industry, which is why we offer fully certified window calibration and installation. Keep your vehicle up to OEM standards with ProSight Glass in North Vancouver.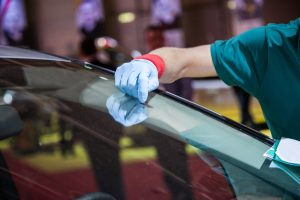 At ProSight Glass, We Offer State-Of-The-Art Window Calibration That:
• Keeps your vehicle's ADAS systems running properly
• Uses Opti-Aim™ technology
• Occurs when you replace your windshield
• Is performed by fully licensed technicians
Windshield Calibration North Vancouver
If you drive an Advanced Driver Assistance System (ADAS)-enabled car, you need a state-of-the-art auto glass repair shop that can keep up with your vehicle's needs.
ADAS has swept the car industry in recent years. In fact, the U.S. National Highway Traffic Safety Administration (NHTSA) added ADAS technology as a qualification for a 5-star Safety Rating for new vehicles. By 2025, the industry expects that nearly 50% of vehicles will require calibration.
Rental car companies are beginning to feature ADAS-enabled vehicles in their inventory as an additional safety precaution, and ten prominent auto manufacturers have promised to make Automatic Emergency Braking a standard on their vehicles.
If you have an ADAS-enabled car, you're on the forefront of technological capability and vehicle safety — but what happens when you need repairs?
At ProSight Glass, we're committed to providing licensed glass repair and window calibration for all ADAS vehicles. Learn more about the importance of calibration today and what our auto glass shop is doing to stay ahead of the curve.
What Is Windshield Calibration?
Window calibration is the act of reinstalling and calibrating your automated ADAS technology after you replace a windshield. In other words, calibration ensures that your ADAS system meets Original Equipment Manufacturer (OEM) specifications after glass repair.
Most ADAS systems rely on a windshield-mounted camera for features such as:
Lane keep assist
Lane departure warning
Forward collision alert
Park assist
Cruise control
Headlights
Smart braking
When you replace your windshield, you must also make sure your camera is properly reinstalled.
Why Is Calibration Important?
It might seem that calibration is as simple as remounting the ADAS windshield camera in the same spot after a windshield replacement. Why work with an auto glass company for a fix so simple?
In reality, though, calibration involves correctly aligning cameras, radars, and lasers.
The Calibration Process
During window calibration, the following occurs:
Windshield is replaced
Camera is removed from bracket and unplugged from vehicle
Camera is reattached and recalibrated by a certified installer
Again, it seems simple, but calibration depends on the appropriate technology and training to perform.
Depending on the type of vehicle and ASAS technology, calibration can take anywhere between 15 minutes and three hours. It's best to get a clear quote from your auto glass repair shop, so you can plan your schedule around the expected time.
What Happens If Calibration Goes Wrong?
If a vehicle does not undergo any glass calibration or if the calibration is performed incorrectly, the whole system is at risk for malfunction.
A few millimeters might not seem like much to the human eye, but millimeters are like miles to a camera's trained lens. Even if your ADAS is off by a tiny bit, it could be the difference between an accident and a close call.
Imprecise or ineffective calibration can put the following systems at risk:
Forward collision alert
Adaptive cruise control
Lane keep assist
Pedestrian detection
Traffic sign recognition
Lane departure warning system
Collision mitigation braking
Blind spot monitoring
Adaptive headlighting
Driver status monitoring
Keep your ADAS and vehicle running at 100% with licensed glass calibration.
Opti-Aim™ System
At ProSight Glass, we use the Opti-Aim™ System for glass calibration. This system includes a high-tech diagnostic tool, stands, targets, and calibration equipment to ensure that we perform proper calibration.
Windshield Calibration At ProSight Glass
If you're looking for an auto glass repair shop in North Vancouver, look no further than ProSight Glass. In addition to window calibration, we also offer:
Auto glass repair
Residential glass
Commercial glass
ICBC Glass Express