Residential & Commercial Glass
Residential Window Repair & Framing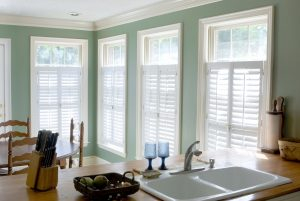 Residential Window Repair & Framing
Take a minute to look around for all of the glass in your home. There are the windows and doors, you might have shower doors, glass tables, and maybe even glass shelves or a glass display case.
With all of this glass in your home, some of it providing safety and warmth, it's important to know what to do when there is a crack or a chip. With glass shelving, it might not be as important to repair it right away, but it does affect the aesthetics of the space. With glass tables, a surface your family may come in contact with every day, a small chip or crack can be harmful. For an efficient and warm home, the windows need to be sturdy and crack-free.
So What Do You Do When You Need Home Glass Or Window Repair?
The professionals at Pro-Wide Glass are your residential window and glass repair experts. Whether you need a simple repair or a full replacement, you can count on us providing expert service that is on time and within budget. This doesn't just include the glass, we can also help with window framing throughout your home, including doors, skylights, and windows.
Wherever you live in Seattle, if it's a house or an apartment, and whatever the issue is, from framing to repairing chips or cracks to replacing full pieces of glass, Pro-Wide glass has the knowledge and experience to complete the job so that you can get back to your life. Our professional and courteous staff will be there to answer any of your questions and can provide a free quote so that you know exactly what you're paying for.
Don't put up with chips or cracks in your windows, mirrors, tables, or railings, call Pro-Wide Glass today so that you can be confident in the safety of your home.
ProSight Glass can take care of all your Home and Residential Glass and Framing Needs. Our Services include:
Home glass repair and/or replacement at your house or apartment
Home window repair and/or replacement
Shower Doors
Patio Doors and Sundecks
Glass Railings for Balcony and Stairs
Patio Doors
Table Tops
Mirrors
Replacing Old Window Frames (With a Single Glass) with New Energy Saving and UV Protection Double Pane Glass
Custom Cut Glass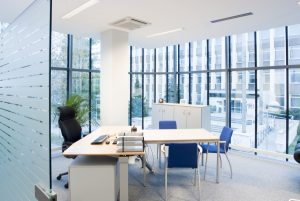 Commercial Glass Repair & Other Services
Even simple cracks or chips in the glass of your storefront can give a negative impression and cause potential customers to walk away, losing you business. Damaged class can appear unsafe and gives the impression of a business that doesn't take pride in their building. Pro-Wide Glass offers professional and expert service to ensure that your building is clean, has a smooth appearance, and most importantly, is safe.
But we don't just offer commercial window repairs. Our staff has the talent to work on any piece of glass in your office, from doors to shelving, table tops, and even framing. If you have custom glass needs, we can help with that too. Give your office a sleek, unique look with frosted glass doors, railings, or shelving. We can assure you that potential clients and customers will have a great impression of your office.
Whatever your commercial glass repair needs are, you can be confident that we will complete the job with finishing touches down to the detail. We don't just come in and repair or place your windows, we will make sure that you are aware of every option, including single, double, or triple-paned windows, and even what type of glass to use.
If you own an office or business in Seattle, give it the best glass service in town. If you have any questions about what we offer or what we can do to improve the look of your office, give us a call today. We'll always be there to make sure everything goes smoothly.
ProSight Glass offers full range of products and services to meet the glass needs of any commercial customer regardless of the size or scope of the construction project. We design, create and install all types of products including:
Commercial Glass Doors
Commercial Glass Repair
Glass Table Tops
Storefronts
Shelving
Window Replacement
And More!